The desire to be able to offer my clients a high quality Bb-trumpet with excellent durability, intonation and timbre for an affordable price led to a collaboration with the firm Kühnl & Hoyer, who have manufactured the models shown here according to my specifications.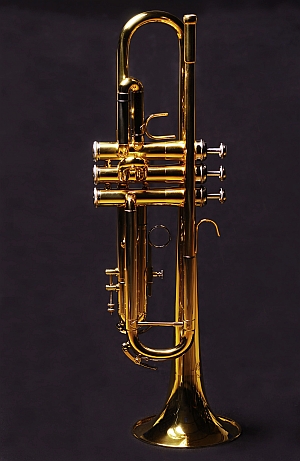 The use of gold lacquer for all relevant parts (mouthpiece, lead pipe and valves) is significant for avoiding zinc corrosion. Its use on the bell provides the trumpet with a pure and clear tone.

Both versions are equipped with water keys on the main lead pipe and 3rd valve piston, as well as an adjustable finger ring and trigger stop on the 3rd valve piston. There is also a thumb saddle for the trigger on the 1st valve piston.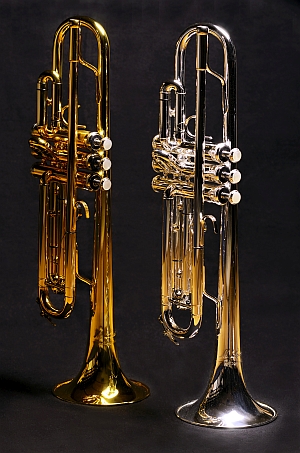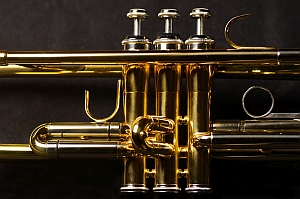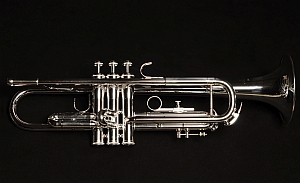 The lacquered version (gold lacquer) including cover is priced at
773,11 EUR without tax
920,00 EUR include tax
The silver version including cover is priced at


966,39 EUR without tax
1150,00 EUR include tax
---
In addition to our own brand we offer new instruments from other manufacturers and high-quality used instruments at attractive prices*
*Prices available on request.