Principle Trombone Sinfonieorchester Aachen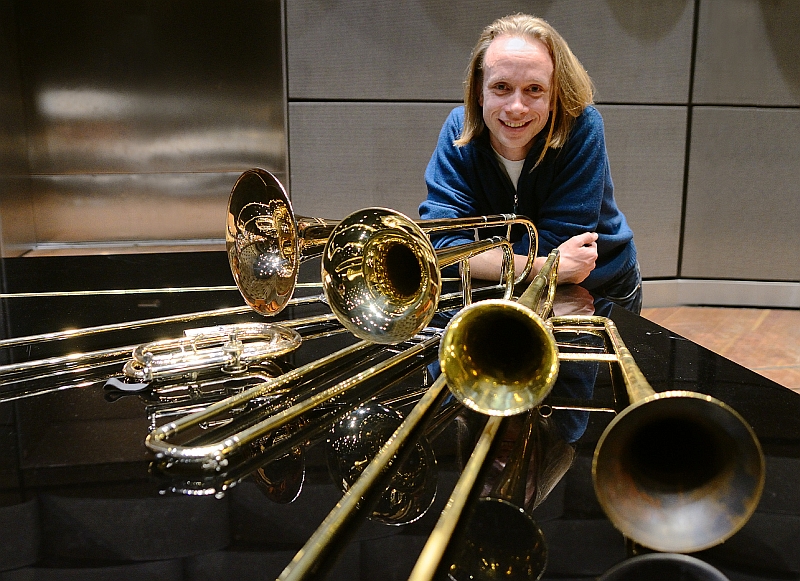 "The Symphony Orchestra of Aachen has a long-standing tradition of performing certain works with historic trombones. There are a number of very good reasons for this but, without doubt, the most important is achieving a good mix with the choir and vocal soloists.
When more recent works in the repertoire had to be performed on Baroque trombones, a request came from brass players within the orchestra to acquire German manufactured romantic era trombones. In the beginning we had a pair of extremely old trombones on loan and used them, for better or worse, in the piece 'Der fliegende Holländer'; we were extremely impressed with the result!
However, these old instruments demanded certain compromises of the musicians. For this reason, Markus developed a pair of trombones in the romantic-era style for the orchestra, and these were considerably easier to play than the old instruments we had on loan. They were copies of the originals, fulfilling historic demands, but at the same time they were further developed. This is why I currently use one of them in the 'Orchestre des Champs-Élysées' when German romantic era pieces are in the repertoire.
The trombones that Marcus has built for us, and more specifically the alto-trombone and the tenor trombone with the small bore and adjustable valve segments that I play are fascinating. They have a warm, rich tone that is also light and airy. The trombone sounds good in all registers, and even the axis works well in every register. The intonation is exactly what you would expect from this construction style. There are of course some differences when compared to American trombones but I was used to this in no time."
Guy Hanssen